Inquiry Learning
From HookED Wiki
HOT Inquiry Self Assessment Rubrics



Toc
(For Professional Discussion within schools working with Hooked on Thinking on Inquiry Learning)
HOT Rubrics for Stages in Research Process:
File:HOT RESEARCH INQUIRY RUBRIC BLANK.pdf
HOT Rubrics for Stages in Inquiry Process.
SOLO Taxonomy self assessment rubrics can be built for ANY stages in a school's inquiry model.
The following rubrics allow primary aged students to self-assess their learning outcomes when: asking questions, accessing information, sorting information, reporting and presenting, and when self evaluating.
File:HOT WAIKInquiryRubric PH.pdf
Asking Questions
Accessing Information
Sorting Information
Reporting and Presenting Information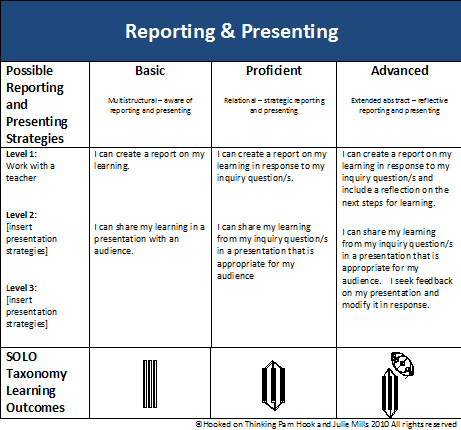 Self Evaluation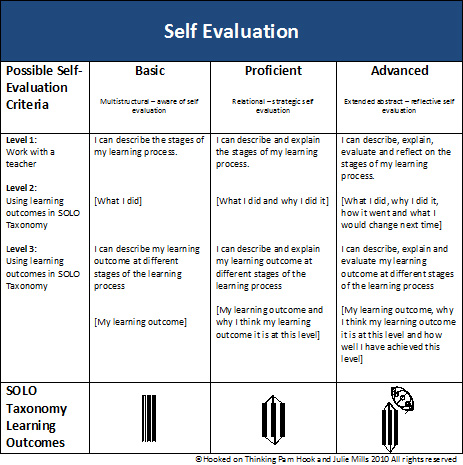 Example Inquiry Rubrics
Vauxhall School Devonport

File:HOT VAUXHALL SELF ASSESSMENT for INQUIRY RUBRIC.pdf

Achievement Standard Biology 1.2 Report on a Biological issue
File:HOT Biology 1.2 Report on a biological issue Rubric.pdf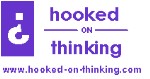 SOLO Taxonomy
HOT SOLO Differentiated Curriculum Model
SOLO: Learning to Learn

SOLO: The New Zealand Curriculum
SOLO: Te Reo Maori
SOLO: Concept Curriculum
SOLO: Thinking about Thinking
SOLO: Inquiry Learning
SOLO: Problem Based Learning
SOLO: Gifted and Talented
---
Copyright © Hooked on Thinking. Pam Hook and Julie Mills, 2004 to 2011. All rights reserved.
Unless clearly stated otherwise, copyright material contained on this site is the intellectual property of Hooked on Thinking, Pam Hook and Julie Mills.
You may not use this work for commercial purposes. You may not alter, transform, or build upon this work without the written permission of the rights owner.