It is hard to understand what is going on in the world when everyone is shouting and no one seems to care about the conch shell.
There is increasing cognitive load involved when we help students think like a historian. If we accept that determining the significance of a historical account is nuanced work, then our task is to clarify the criteria for nuance.
SOLO Taxonomy is a model of increasing cognitive complexity. Using it helps to differentiate the criteria for progress when thinking like a historian.
Making the success criteria visible to students matters. As does providing learning strategies – prompts, questions and visual mapping strategies to make the differentiated learning goals accessible.
Some examples of SOLO levels and progress maps used by client schools to help students thinking about historical accounts are shared below.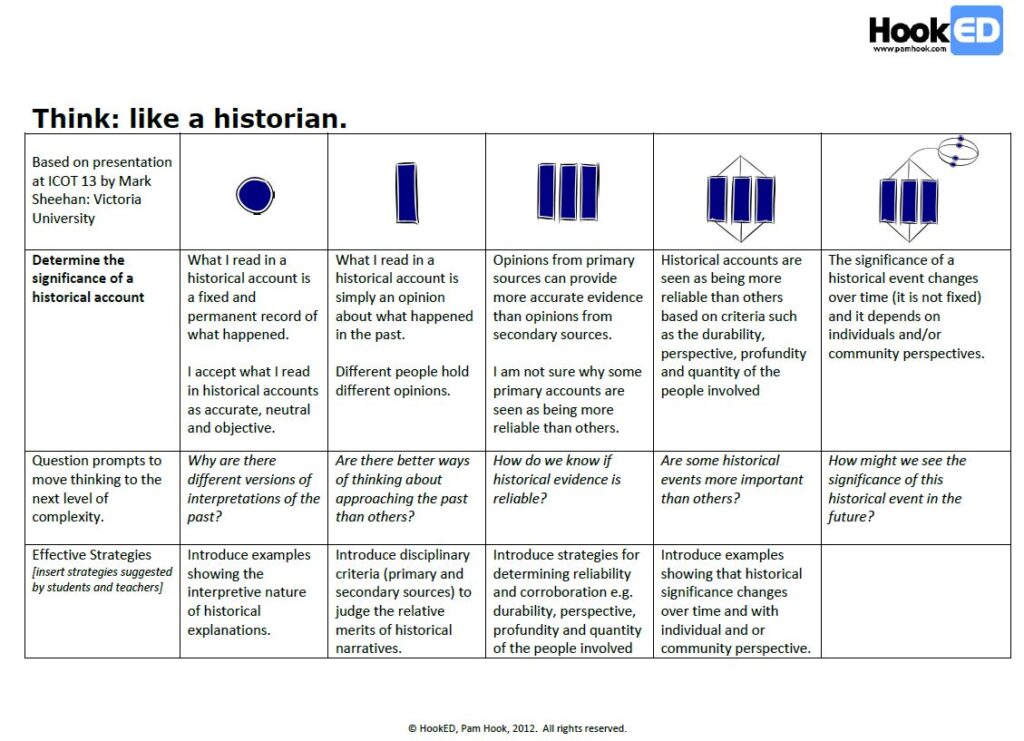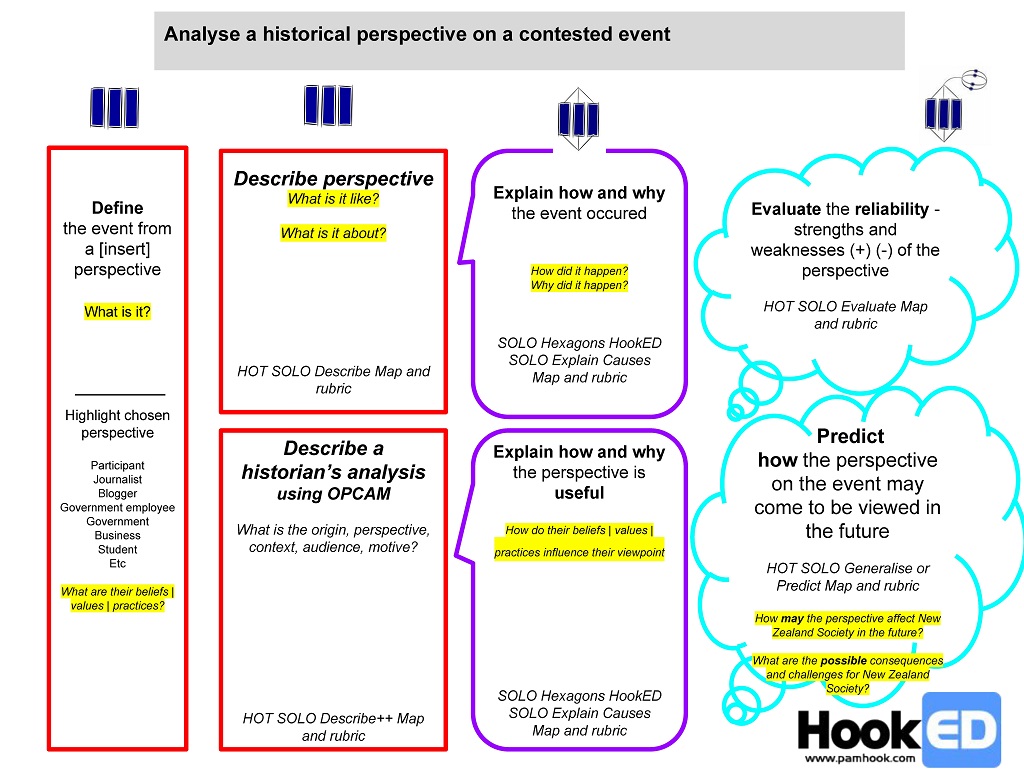 For additional examples refer to
Danish educator Jes Christensen's work here
Australian educator Alexandra Pierce's work – Brunswick Secondary School Melbourne.